March 2001 archives
---
03/31/2001
---
Amstrad Expo 2, a demo for the next french meeting.
---
03/29/2001
---
If you are courageous enough, you could try to find the owner of the rights to the newspapers which were about Amstrad Computers. Thanks to François Chesnay, we will be able to let people download all issues of the french newspaper Amstrad Magazine (the owner is Jean Kaminsky / http://www.pcnet.fr). It would be nice to also have the rights for English newspapers.
---
03/27/2001
---
Interested in a new computer ? Then go at Color Personal Computer New Generation whose aim is create a new simple computer compatible with the Amstrad CPC.
New logo received by Jesús Basco López for the contest :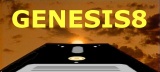 Get Coktel Vision Cracker 1.0 by Tom & Jerry (GPA), an utility to remove the protection from some Coktel Vision programs, and Demo+, a French Amstrad CPC+ demo by Syntax Error (GPA), February 1991, 1 .DSK
---
03/23/2001
---
I received another logo for the logo contest :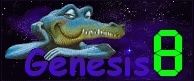 ---
03/19/2001
---
Thanks to Russell Marks, you can now get the DOS version of nc100em.
More files sent by Nicholas Campbell :

- December 1985,
- April 1986,
- May 1986,
- April 1987.
- May 1987,
- June 1987,
- July 1987,
- August 1987,
- September 1987,
- October 1987,
- november 1987.
---
03/17/2001
---
Get nc100em v1.2 by Russell Marks, a NC100/200 emulator for linux and other unix.
Get Froggy by Steve Chambers.
I got more files send by Nicholas Campbell, somes issues of CPC Magazin Fingerschonend, a collection of assorted BASIC programs from Verlag Ratz-Eberle in German :

- February 1986,
- February 1987,
- March 1986,
- March 1987.
---
03/11/2001
---
Thanks to Nicholas Campbell who manage the nvg ftp site, here are issues of the Guten Tag fanzine if you understand german :

- Guten Tag 1,
- Guten Tag 2,
- Guten Tag 3,
- Guten Tag 4,
- Guten Tag 5,
- Guten Tag 6,
- Guten Tag 6.5,
I received the first logo by Christophe Lennard, a nice one :

---
03/09/2001
---
The next french meeting will take place in Coutances (50200) between the 14 and 16 april, at the "Cafetaria des Unelles". For more informations write to Eliot.
---
03/05/2001
---
Kevin Thacker's site has been updated, news page too.
N.P.S. just moved.
This web site needs a logo, so it is time for a logo contest which will last till the 30th april. The 1st logo author will get an A.F.C. CD and 2 belts. The 2nd logo author will get an A.F.C. CD, the 3rd logo author will get 2 belts.
Please follow this link to read the archives of the past months